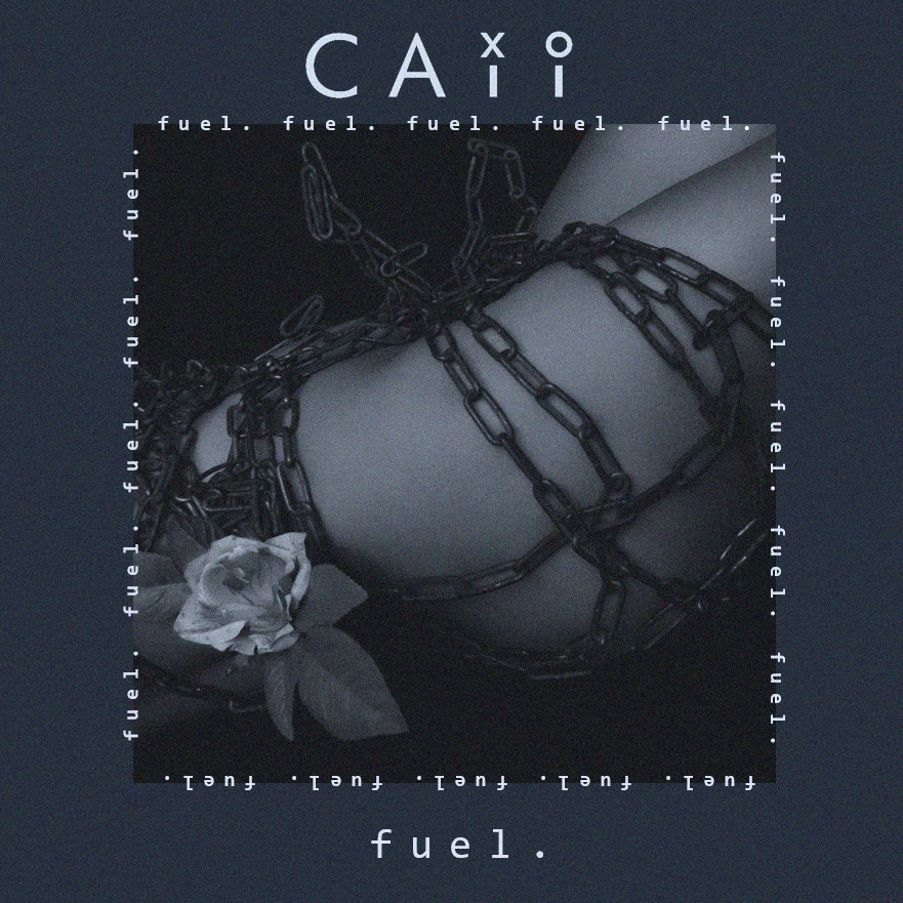 A new single from Manchester-based writer/singer/producer/instrumentalist and all-round new musical force Caii. With a sound that is bold strikes of electronic percussion punctuated with synthesiser textures, her songs take their time to build an atmospheric lifeforce of their own – pulling in the listener as her rich singing voice flows and cajoles.
On her previous EP 'Tease', lead track 'Rush' moved from a conversational lyric-driven verse into a big bold stately anthem, while 'The Carousel' was a more playful, pulsing piece of electronica with multi voices and spiky percussion. 'Slowly' was an unstoppable cinematic ballad blowing in across the savannah and echoing with power and despair. She has also recorded a brooding cover of Chris Isaak's 'Wicked Game'.
This new release 'Fuel' distills some elements from all of those previous tracks to create a monster pop song. The narration describes the corrosive balance of a relationship in uncompromising terms '…so insecure that you need me to be the same…you only treat me as a toy that you can break…' and most disturbingly '….you're only happy when you're watching me in pain…..'. This is an emotionally strong lyric, delivered with conviction.
These heartfelt words are weaved into a constantly evolving tapestry of sound with unpredictable percussion adornments, swirling noise effects and sustained chords over a smooth bass progression. But towering above it all is the brilliant chorus, always driving the song to new heights. The synthetic strings build to a crescendo in the middle eight then back to the glorious hooklines; this is a majestic four and a half minutes of pop radiance….
Caii makes her live Cambridge debut at The Blue Moon on Friday 27 September 2019, see the link below…

https://www.eventbrite.co.uk/e/pop-level-hydra-lerna-amethysts-caii-tickets-64634734230
https://www.iamcaii.com/