Formed in 2015 in Norwich, Sink Ya Teeth are a duo of singer and instrumentalist Maria Uzor and bassist Gemma Cullingford. Always embracing a pulsing dance beat their music builds layers around punchy repeating bass riffs, uncluttered synthesiser layers, live electronic percussion and excellent vocals from Maria.
The superb sound balance leaves space where necessary and as the lyrical ideas added to the experience there was more buzz and movement than usual in the Portland Arms crowd. 'Pushin" drives all before it, 'Complicated' is catchy but tense while set closer 'Substitutes' is a deeper, brooding groove. A great performance, highly recommended!
Big Joanie are a trio from London, getting their messages across with raw guitar and lead vocals from Stephanie Phillips, Estella Adeyeri on bass guitar and at the front-of-stage drums was Chardine Taylor-Stone. They are very much an ensemble, all contributing to the vocals and crowd interaction. Many of the tracks tonight were taken from last year's debut album 'Sistahs', but also new songs getting their first outing on this initial night of the tour.
With subversive social comment (the haunting 'Token'), relationship politics (the sublime pop of 'Used To Be Friends') and cryptic words that just sound good (the addictive strangeness of 'Down Down') they are a riveting band to watch and hear. Lyrics are a strength but the music which is kept sparse and razor-sharp is always fresh and interesting. It is mostly fast-paced but 'Cut Your Hair' is more reflective and mellow and 'Crooked Room' abstract and sinister.
Their on-stage interactions and enthusiasm generate a supportive and warm atmosphere in the venue and as with the support Sink Ya Teeth it is good to see a band really enjoying themselves. A recent support slot for veteran art-punksters The Raincoats was a highlight they described with enthusiasm and relates to their own punk sensibilities which weave through all the music. While it is always good when at a show to escape fully into the musical world of the performers, this is a band with a conscience and awareness who made a point of reminding the audience about voting in the forthcoming surreality of the winter general election.
It was a brilliant set; by the time we reached the closing pair of 'It's You' with its cymbal rushes and stealthy bass line then the all-out blast of 'Fall Asleep' the electricity was irresistibly flowing through the venue….
https://en-gb.facebook.com/bigjoanie/
http://www.sinkyateeth.com/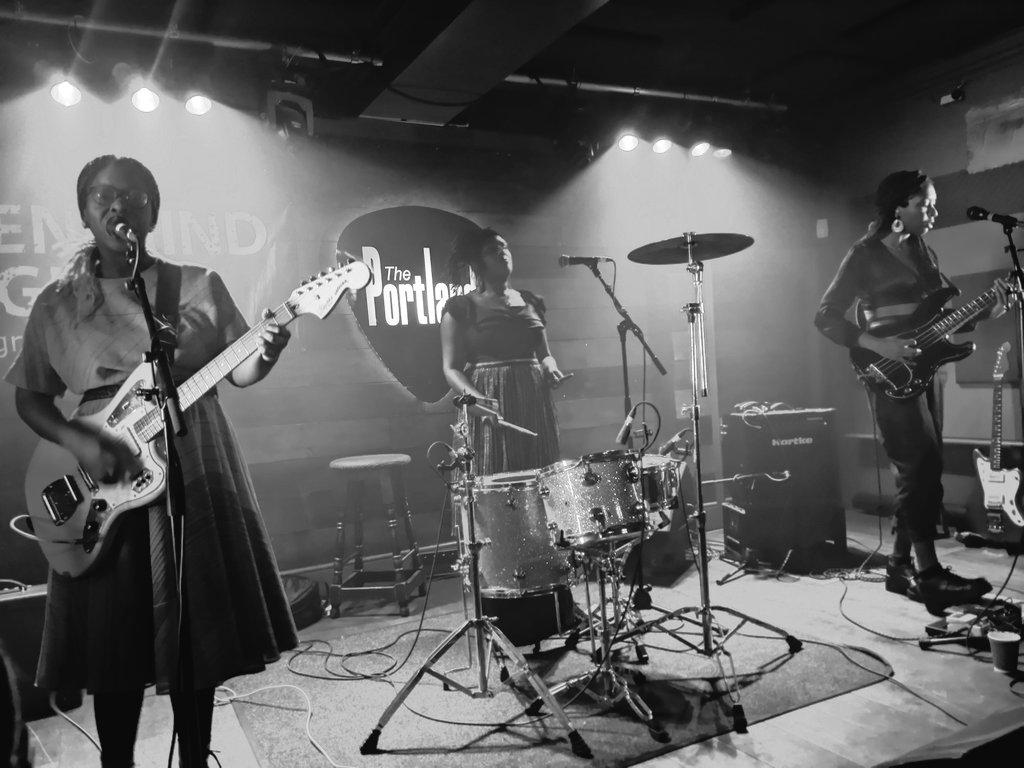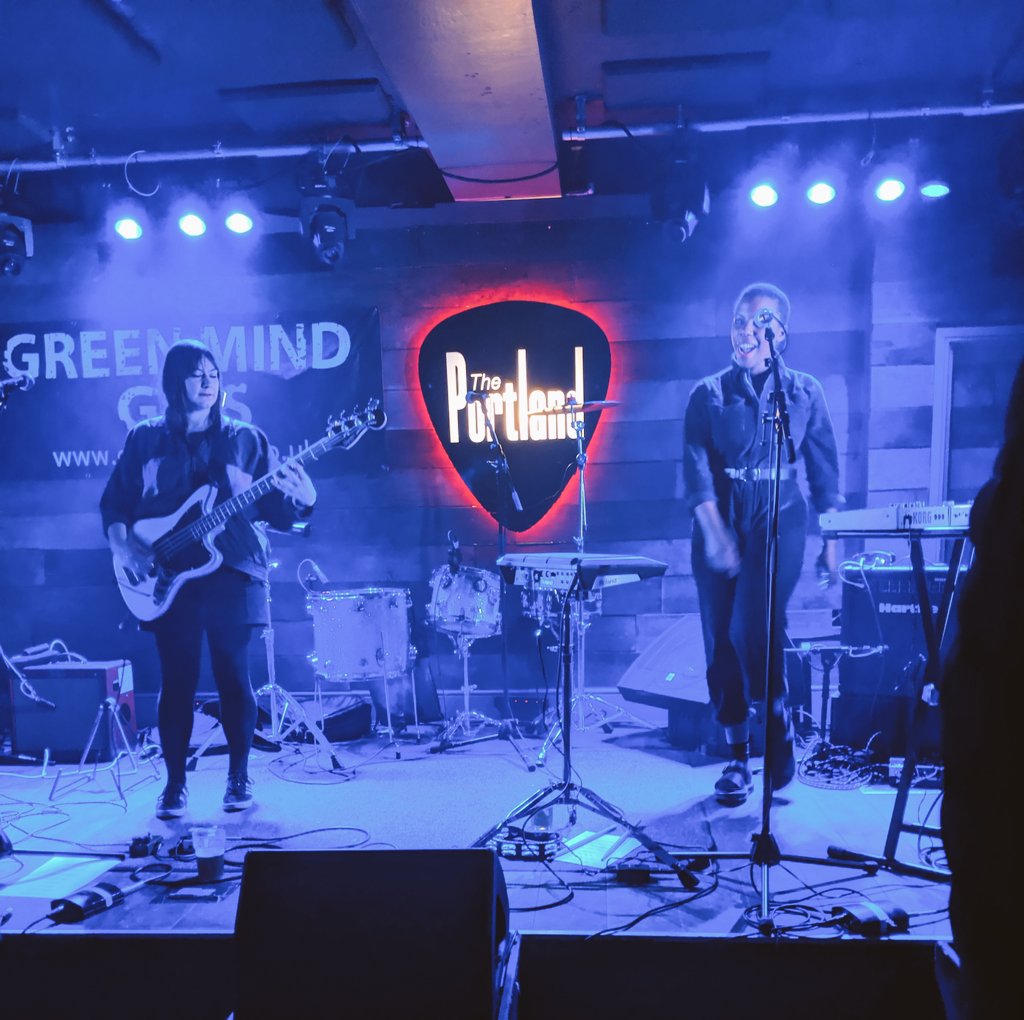 (photos by @MirnaGuha)