This show had been sold out for months, third time at the Portland for Brighton-based quartet Yonaka; this time with their acclaimed debut album just released.
First on was Los Angeles musician tiLLie, a multi-talented singer/songwriter and instrumentalist. Opening song 'Save Yourself' was a high-energy stomp with a pace that she sustained through most of her set, eventually overcoming the polite inertia of the Cambridge audience. With a live drummer, backing tracks and her own guitar playing she powered through new 'Loud Mouth' EP, lacing her set with occasional pauses for anecdote and reflection on tracks like 'mood swings'. There was a cover of 'Girls Just Wanna Have Fun', 'Whole Wide World' was an anthem for empowerment then 'Good Song' and 'Loud Mouth' restored the full pop punch to her performance.
The Ninth Wave were more of an enigmatic prospect; their keyboard and guitar driven first song 'This Broken Design' was a revelation as the eighties-influenced production coupled with the richness of the voice was suddenly boosted as one guitarist became full-on drummer to propel this song into the stratosphere. With the quartet hailing from Glasgow it would be difficult to not make the connection with brilliant fellow Scots The Twilight Sad on a track like this but they have many more facets to their sound too. With male and female lead vocals combining fluidly on many songs and strident keyboard lines pushing the sound along the vitality and passion were infectious. Excellent set!
I had never seen Yonaka before, but two songs in and it was clear that the faithful had turned out in force – the confident foursome are at that cusp of live perfection when the tour venues are intimate, sold-out and bursting with atmosphere, as a prelude to even bigger things. Singer Theresa Jarvis is an electric stage presence and the band successfully bridge the gap between indie sensibility and tight full-on rock, with an excellent sound mix that showcases the skill of the players.
'Bad Company' is the first track on their debut album and tonight sets the agenda for a relentless onslaught of tight, noisy rock bursting with class, style and ideas. Often the quieter passages give way to monster crashes of full-band action, as in 'Creature' but there are also more thoughtful moments such as an acoustic version of 'Guilty (For Your Love)' and the mental health awareness messages that went with LP title track 'Don't Wait 'Til Tomorrow'.
Many in the crowd seemed to know most of the words and sang along to all the nuances, in thrall to the fun commands from Theresa; I don't think I have ever seen a whole Portland audience crouch to the floor and jump in unison. I missed the track by the band that I first heard 'Own Worst Enemy' but there were plenty of other coruscating nuggets of gold throughout this compact, well-structured set.
Go and see them – it will be in a much bigger venue next time….
https://www.facebook.com/weareYONAKA/
https://theninthwave.online/
https://www.whoistillie.com/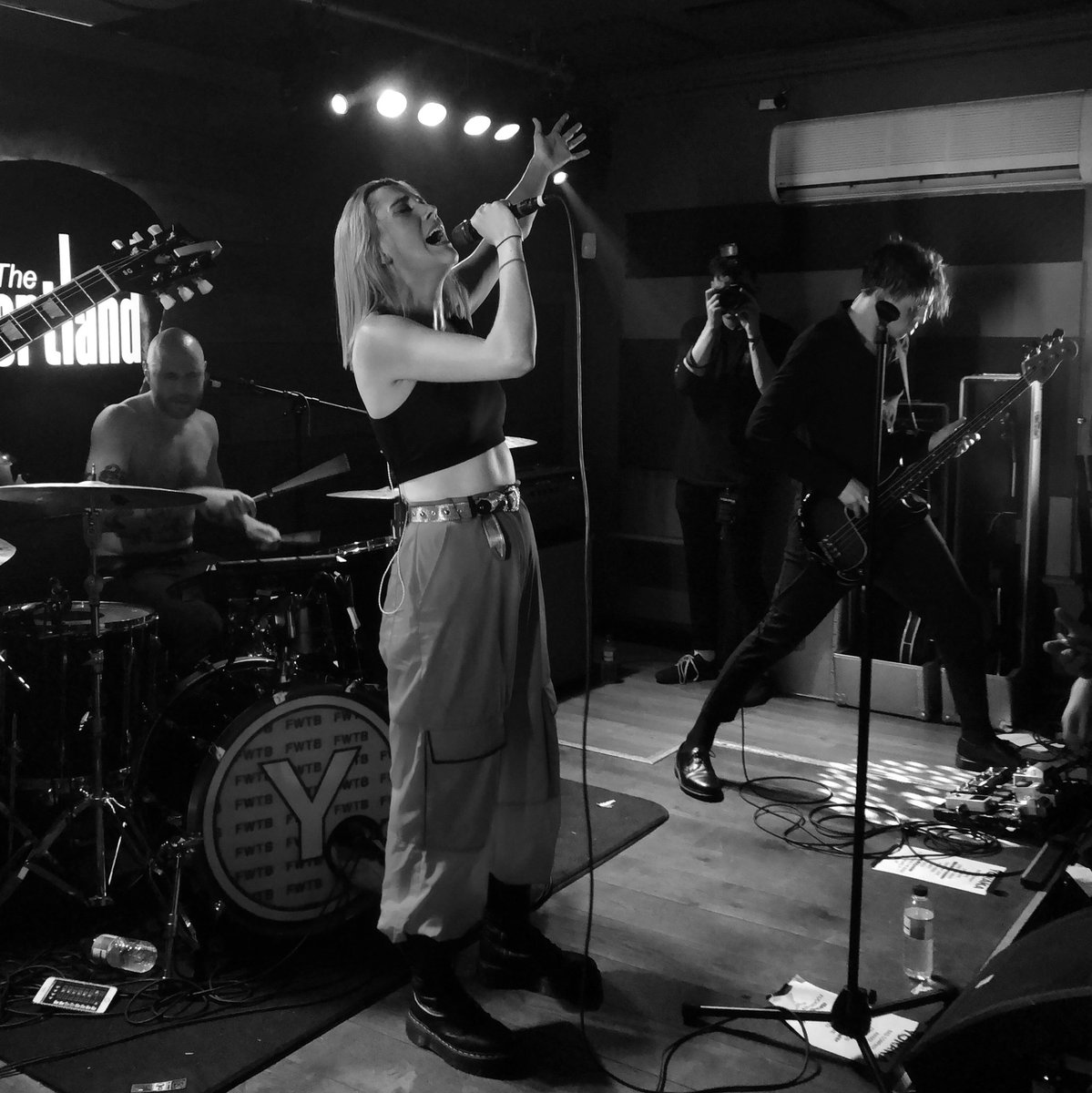 (photo by @KimJonHill)